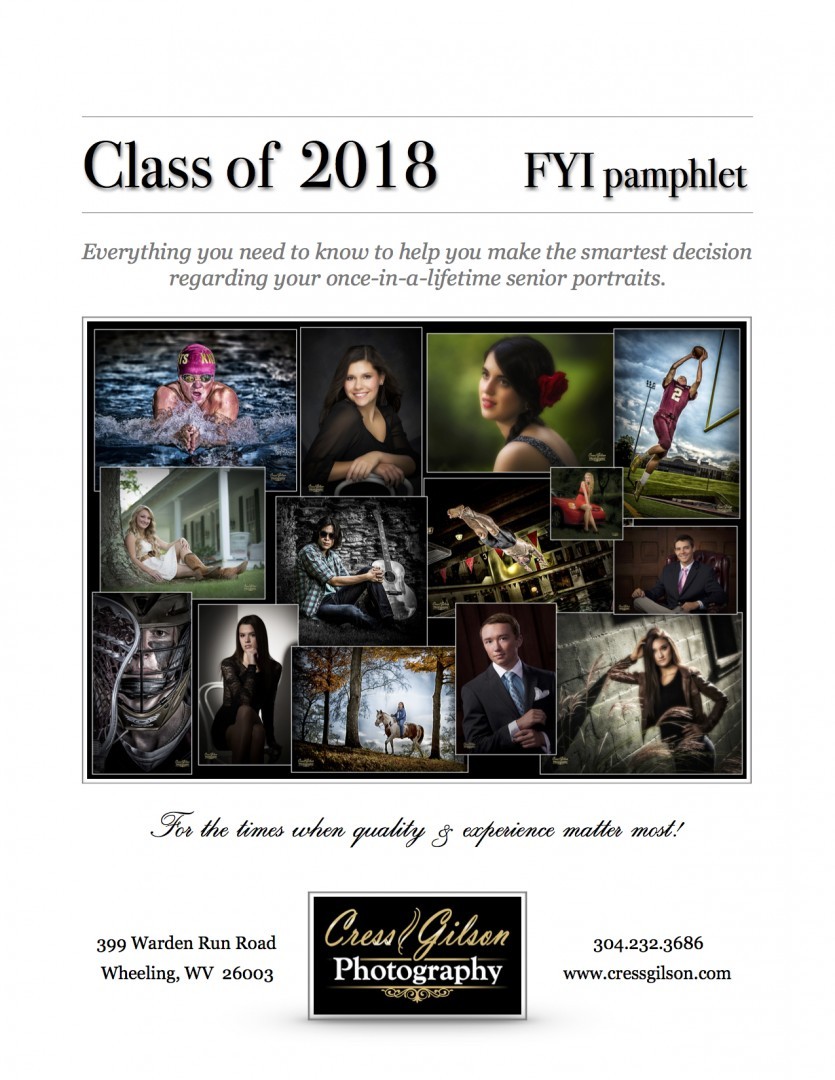 The Cress/Gilson Photography - Class of 2018 FYI Pamphlet - is now ready for delivery to you.
The new design features an easier to read layout, lower prices and value packed bonuses, new products and a Helpful Hints section to assist you in the planning of your senior portrait experience.

Please request your personal copy here.