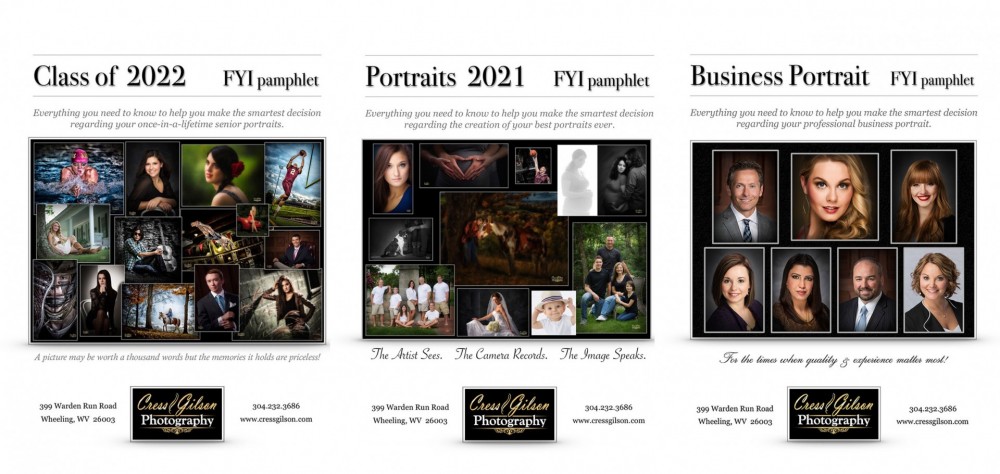 The Cress/Gilson Photography - Portrait Services FYI Pamphlets - are now ready for delivery to you.
The new design features an easier to read layout, services & pricing information, value packed bonuses, product listings and a Helpful Hints section to assist you in the planning of your portrait experience.

Please be sure to specify the type of portrait you are interested in.

Request your personal copy HERE.